Starting Your Homeschooling Journey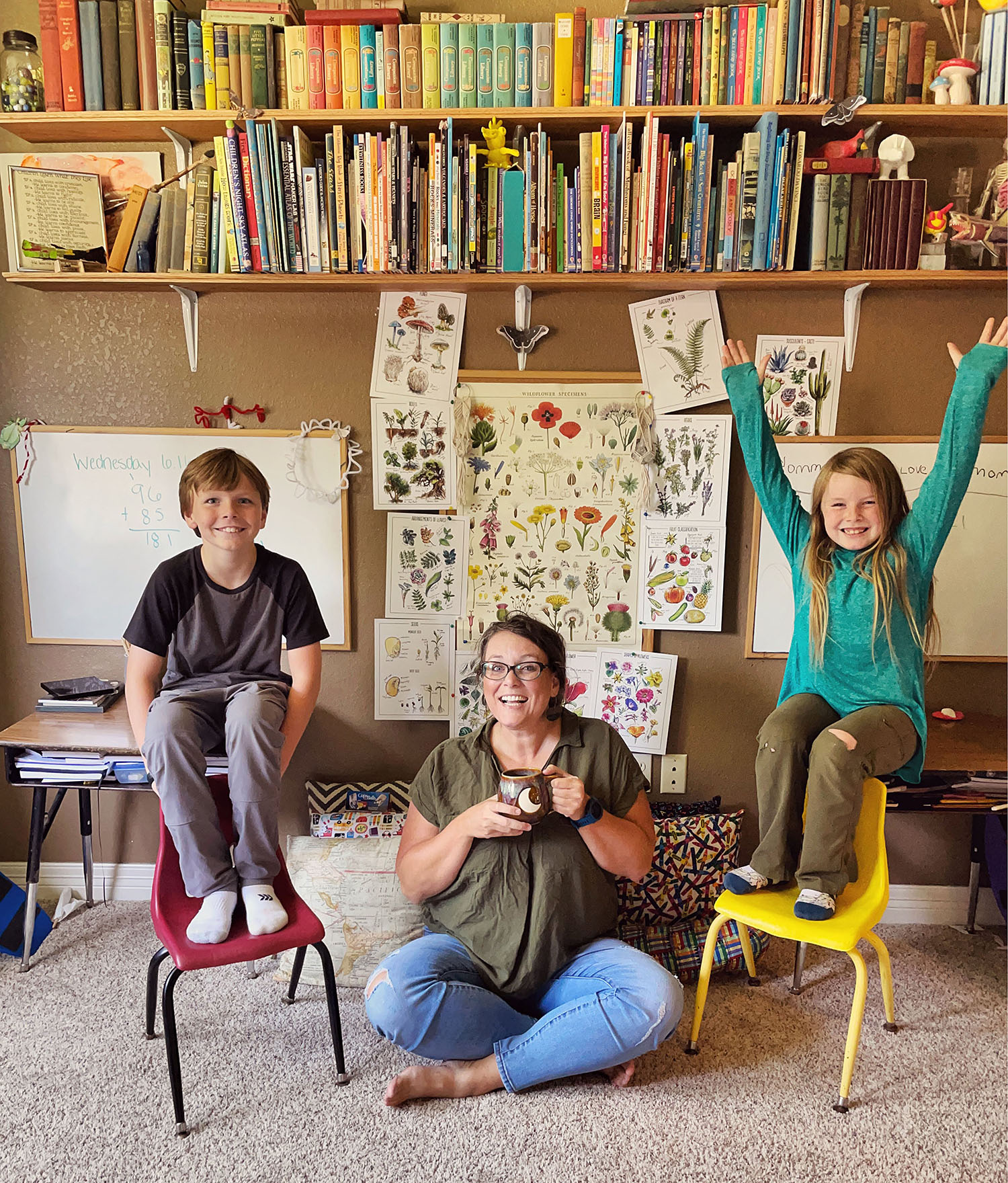 by Nichole Holze
I didn't set out to homeschool. It was never a part of my plan, nor was it on my radar as a possibility. However, as life often does, we were thrown some curve balls.
We ended up moving to a completely new part of the country, far from our family and what was familiar to us. While I have nothing but respect and good things to say about our local schooling options, when it came time for our oldest to enter formal schooling, we felt unsettled with our choice. So, we threw ourselves another curve ball and opted to give this homeschooling thing a try.
The first few months were a complete disaster. My son was four and my daughter was one and I had no idea what I was doing. I held tightly to my plan of what I thought homeschool was supposed to look like, modeling it after what I'd seen in the traditional classroom or from the popular homeschool bloggers on social media. That plan disintegrated in my very busy four-year-old's precious little hands. So I threw out the book and rewrote it. And by book I mean boxed curriculum that had been recommended to us. It didn't fit our family, my teaching style or my children's learning style. Halfway through our second year, we found our stride: a mash-up of curriculum and educational philosophies that I'd tailored to fit our family. Because that is where the beauty of homeschooling lies: the freedom to pursue the path that best fits your family.
We've been at this for six years already, and it just keeps getting better. The longer we've been on this path the more that I've realized it's more like "life-schooling" than homeschooling because it's impossible to separate homeschool from our daily life. Real world, practical learning opportunities are everywhere, and it won't be long until your eyes and heart are attuned to notice them too. It's also about all of the precious time and connection I have gained with my children as a result of our choices.
In our homeschool, we believe in spending large amounts of time outside in nature, hands-on learning experiences, immersing ourselves in great literature, and cherishing the connections we make with our children and the world around us. We believe in life-long learning and a permanent sense of curiosity. We believe raising our children with the ability to know how to learn and to be constantly learning are some of the keys to successful adulthood. Interest-led learning is a great way to keep that spark for curiosity alive and fuel their passions and interests.
I'll give you a little hint: if you can keep your own curiosity and sense of amazement intact, it will influence and inspire your children. Never be afraid to learn new things and share that awe with your children.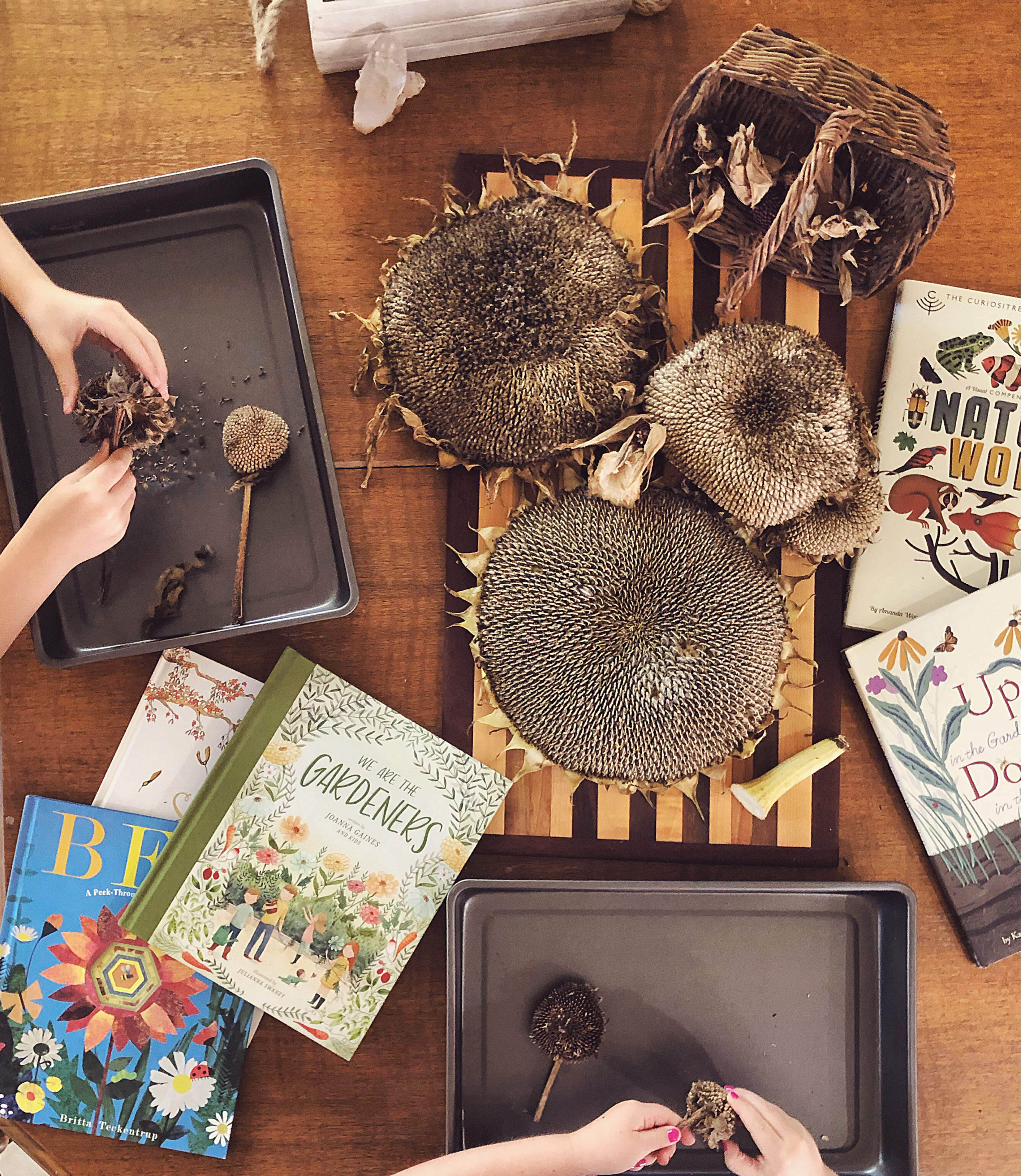 Now that we are nearly seven years into this wild ride, we don't see ourselves shifting gears anytime soon. Each year we uncover more beauty and benefits to our family from this choice, a choice that I recognize is a privilege and may not be right for each family. If you feel strongly that it is the right choice for you and your family, here are five tips to help you take those first steps:
1. Know your why—whatever that may be.
On the hard days, your "why" will help get you through.
2. Research your style—your teaching style and your children's learning style.
Read "The Top 100 Homeschool Resources" by Cathy Duffy, or at least do the quiz at the beginning.
3. Research your resources.
Read books, listen to podcasts, talk to friends, find a mentor and know your local homeschool laws.
4. Commit to flexibility.
That's the beauty and freedom of homeschooling!
5. Just start.
You'll never feel perfectly ready. Just begin; you'll find your stride.
PS. School can happen anywhere, and a kitchen table or a couch works just fine. You don't need all of the "things" or a special space to begin homeschooling.
Those last two tips are the secret sauce: being flexible, because after all, this is LIFE schooling, not just homeschooling. Children grow, needs change and life won't stop, so flexibility is key. Finally, just start. You can research for months or even years to try and feel prepared, but until you jump in you'll never be able to figure out what works.
You've got this, I promise. There's an entire community here to help cheer you on and I'll be in the front row cheering the loudest. May your coffee be strong and the books be plentiful. Follow me on Instagram to see more of how we homeschool: @coleyraeh.
---
Never afraid of a long drive, Nichole is a homeschooling mom to two and wife to Ryan. Coffee, always, and black please. You can probably find her scheming up their next road trip while hiking in the woods. Experience-based learning and good books abound in their home school, as they chase the spark of curiosity where it wanders on the road less traveled. Read more about Nichole's shenanigans on her blog, Luckey Wander.