From the Publisher: Mother's Day & Father's Day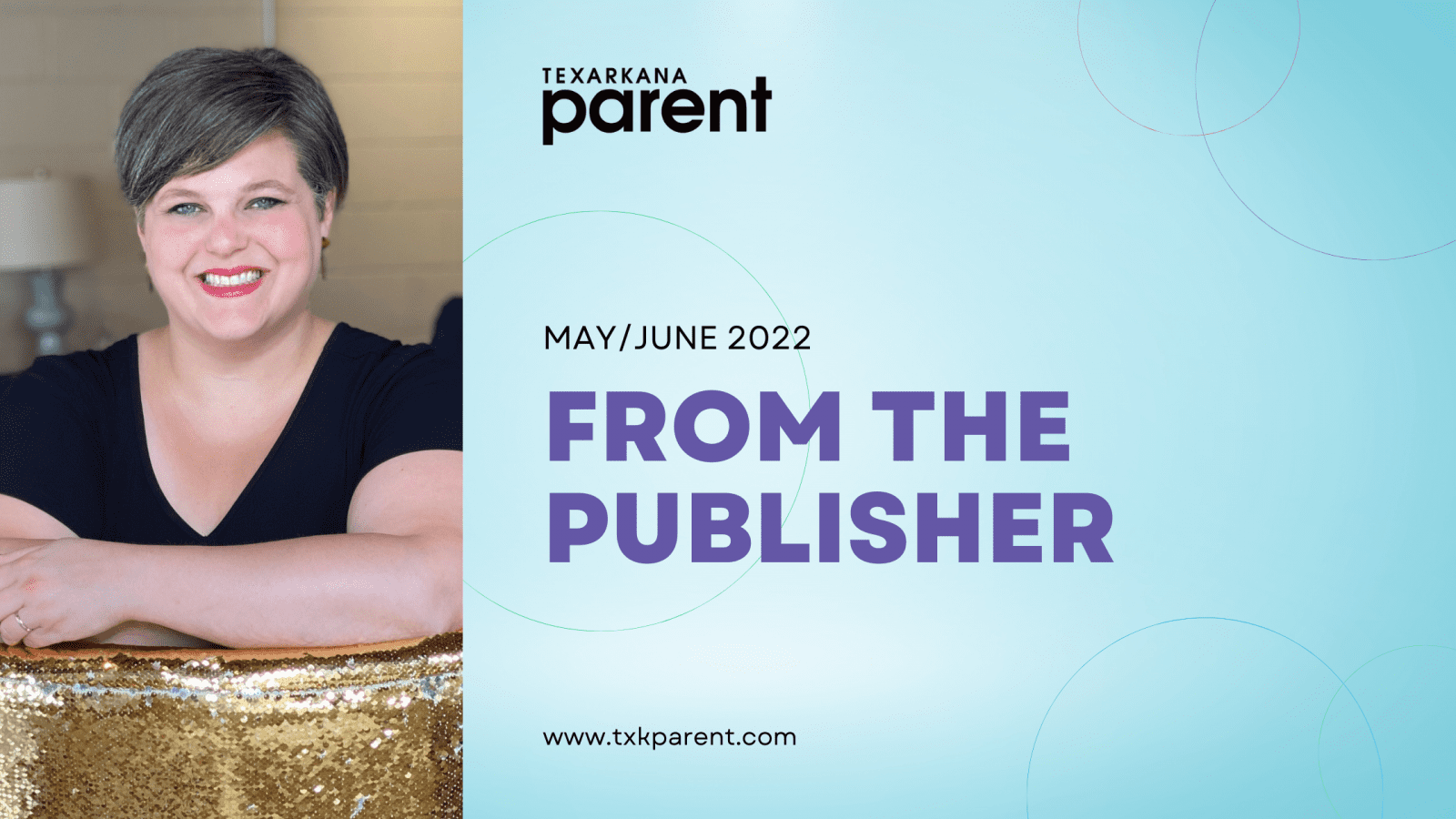 Last year, I did something I never thought I'd do: I moved into the house across the street from my parents on the same dead-end road where I grew up.
With two kids, two adults, and an assortment of dogs and cats, we needed more space than our tiny starter home could offer. The first time we looked at the new-to-us house, we didn't seriously think we'd buy it. It was sturdy, but it was mostly unchanged since it was built in the '80s. Wood paneling covered every wall surface, darkening the already dimly lit rooms. The carpet emitted a bouquet of decades of animal smells, complemented by the yellowed popcorn ceiling. Everywhere I turned, something needed work.
But the bones were good. It was roomy. The house sat at the back of a spacious 3-acre lawn, and the dead-end road meant no noisy traffic. The cosmetic issues could be fixed. It grew on us. I had a frank talk with my husband before we decided to go for it.
"You'll be living across the road from your in-laws," I said. "Are you sure?"
He was. And now that we're there, we love it. My mom makes the kids breakfast on Saturday mornings while I get to sleep in—if you're a parent, you know how truly magical that is. Sometimes she shows up at the front door with a loaf of her homemade bread that's still warm from the oven. I'll look at my window and see my dad puttering around in our yard spraying ants or picking up sticks after a storm (cue the Home Depot theme). My 90-year-old grandma lives next door to my folks, and my parents bring her over on their golf cart for coffee and dessert.
Since this issue spans Mother's Day and Father's Day, I want to give a shout-out to my parents. My roots are humble. There's no generational wealth here. I grew up in a single-income household— my dad supervised the burning grounds at Red River Army Depot, and my mom stayed home and ran our household like a pro. There were no resort vacations, no country club memberships, no name-brand clothes.
This isn't a complaint about my upbringing. We never wanted for anything we truly needed. And now that I'm paying my own bills, I'm in awe of my mom's ability to masterfully stretch the household budget to provide for our every need. I wouldn't have it any other way. They taught me to work hard and pursue my passions, and that if I want to achieve anything in life, I have to create my own path. They showed me how to focus on the things that really matter, like being present for my kids. And now that I have a family and career of my own, my parents are right there cheering for me. You don't need wealth or an important last name for that. You just need love.
At press time, the United States was nearing one million COVID-19 deaths since the pandemic hit our continent in 2020, leaving behind millions of Americans who are struggling with losing their loved ones. My own priorities and values have shifted drastically over the past two years. While I might once have snickered at the thought of living so close to my parents, I can truly appreciate it now. I feel so lucky to have all the people I love most in the world a short walk away.
By the way, in addition to providing oodles of encouragement and moral support, my parents, along with my bonus mom-in-law, make up my hardworking distribution team. We are always looking for new places to put magazines, especially in the smaller communities surrounding Texarkana, If you know of a location that should be on our list, let me know at traci@texarkanaparent.com.
Finally, I hope the 2022 Summer Camp & Activities Guide helps you find experiences that will enrich your little ones' summer. We scoured the area for camps and activities to include in the guide, but more will pop up as summer months grow closer. We'll be updating the digital version of our guide as new activities are scheduled throughout the summer, so make sure to check back for updates!