A Legacy of Entrepreneurship: Business Owners Monica and Donnie Kelley are Raising Their Sons to be Self-Starters

by Ellen Orr
Monica Kelley's educational advice might be summed up as, "Shoot for the stars, but pack a parachute." She herself entered the workforce at 18 with no desire to pursue college. In her mid-twenties, she saw that the college graduates around her made more money, so she pursued "the quickest degree" available, which was in human services. Diploma in hand, Monica had access to more and better salaried jobs than before–but she never believed that being an employee was her destiny.
"I always wanted to be an entrepreneur," she said.
While working for the State of Texas in human services, investigating neglect and exploitation cases, Monica pursued a master's degree in management from LeTourneau University; it was important that she learn skills that would help her "find a true side hustle," she said, should she need it. She graduated in 2015. In 2016, she opened her own store, Snazzy Chics Boutique and Gifts. In 2020, she acquired her realtors license.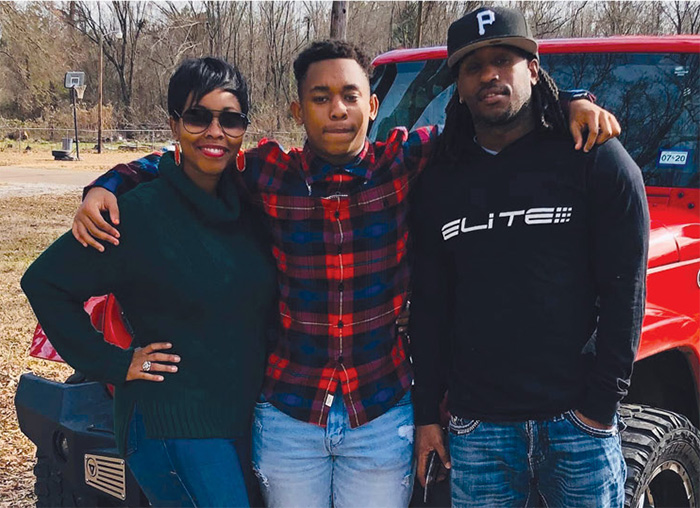 "My dad always said that you need to figure out how something is going to pay you and not you paying it," she said. Monica's father owned and operated his own trucking company. From having her hand him tools to teacher her about wise accounting practices and business etiquette, Monica's father, she said, fueled her entrepreneurial spirit.
Donnie, Monica's husband, has charted a similar career trajectory: he in entering his 19th year of working as an electrician for Southwest Arkansas Electric REA. Five years ago, however, he decided to become a personal trainer for children. A long-time Little League coach for his sons, his passion for youth sports motivated him to train young athletes out of a local gym. Within a couple of years, he and Monica realized that he needed his own space, so he launched his own facility. Elite Sports Training has been going strong ever since.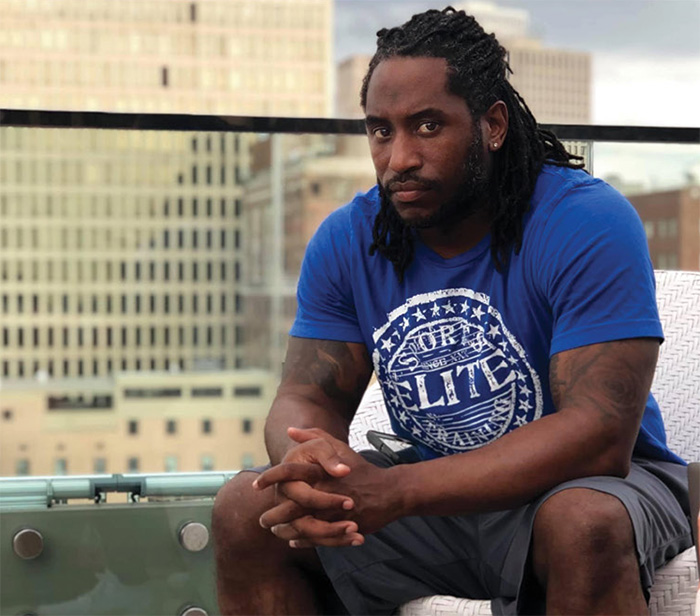 It's no surprise that this power couple is raising their sons to be disciplined, practical, and big dreamers. Trenton is a sophomore at Pleasant Grove and is passionate about football. He wants to play in the NFL–after college.
"You never know!" said Monica. Tyler, now a junior at Louisiana Tech, declined scholarship offers to play football at other schools. Instead, he set his sights on sports management and is currently the Student Assistant Coach for the LA Tech football team. He is researching master's programs.
Last summer, Tyler and three longtime friends started College Cuts and Car Washes as an alternative to getting "summer jobs" during the COVID-19 pandemic. The four young men mowed lawns, washed cars, laid sod–"really met whatever need they saw," said Monica. "I posted on social media, and it blew up. They were very busy. Donnie and I are so grateful for the Texarkana community, who supported them."
The positive effect of team sports in Trenton and Tyler's lives is undeniable. So, too, is the influence of their family's religious tradition. They grew up in Polly Chapel Missionary Baptist Church. "When they were smaller, they could sit in the pew while I was in the choir, and I didn't have to worry about them [misbehaving]; I could look at them, and they knew," Monica recalled. "We've always run a tight ship–because I feel like they deserve the best."
See Also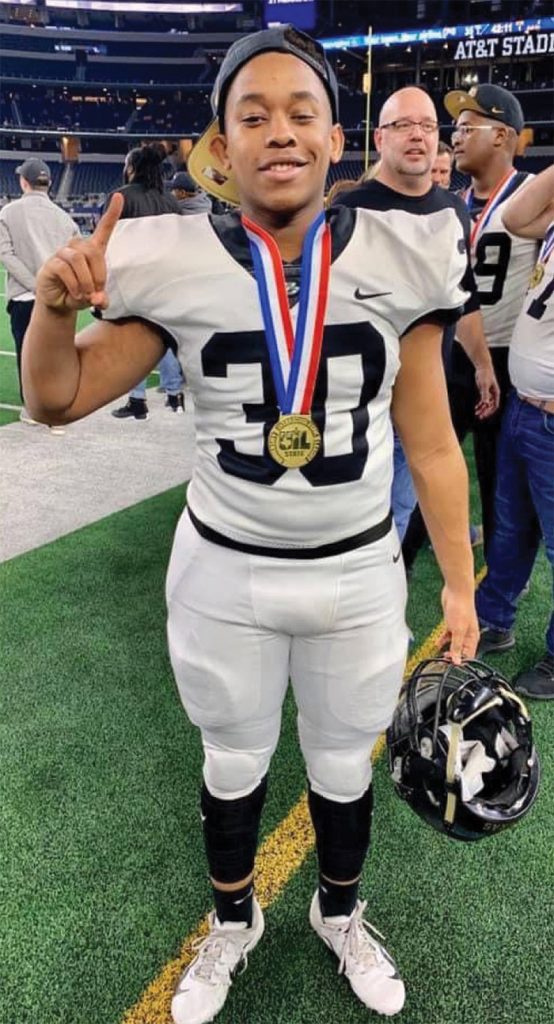 Donnie and Monica have built a strong structure for their children, comprised of certain values: "We're both hard on the boys about making good and wise choices," Monica said. "They know that the company that you keep is everything; that we are going to get our education; that we are going to respect our elders; that we are going to respect the next person."
Within that strong structure, both boys feel safe to come to their parents with honesty.
"We are very close to our boys–and their friends," said Monica. She and Donnie show their children and the other children in their lives (especially Donnie's student athletes) the kind of love that is only available through high expectations, mandatory mutual respect, and unending grace.
"My kids are not perfect by any means," Monica said. "I'm not perfect. My husband's not perfect. But we serve a perfect God. We serve a forgiving God, and each day, each moment, he gives us another chance. My heart is not always in the right place, but God gives me another chance, and that's what it's all about."