Surviving Grief: Amanda Adcock Begins a New Chapter

by Jenny Walker
For the past decade, Amanda Adcock has found joy serving as the owner of Peanut Gallery, an elective sonogram company in Texarkana that offers parents a first peek at their babies. Pregnancy is an exciting time filled with new beginnings, but Amanda will soon have a new beginning of her own when she fulfills a promise she made to her late husband, Eric.
"I expressed my interest in going to nursing school," Amanda said. "Eric really encouraged me, and I started the process of applying. I got accepted into nursing school, and I started classes. That semester, we found out he was sick."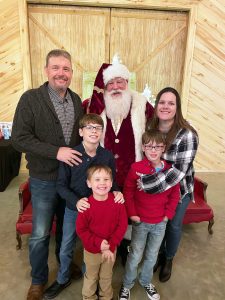 Eric's colon cancer was already in stage four when doctors discovered it. He began chemotherapy, but he passed away just before Amanda took finals in her second semester.
"I think that he was driven to encourage me because he knew I would need something else," Amanda said. "The moment I found out he was sick, I told him I was not going to go. He said, 'No ma'am. You are going to go.' He made me promise that I was not going to quit­—no matter what. So, I kept going."
Pushing through was not easy. While she was working at Peanut Gallery, studying rigorous course material in the nursing program at Texarkana College and caring for her husband and three children, she was also navigating the challenge of COVID-19.
"Nursing school is no joke, and all of this was happening at the same time," Amanda said. "I could not have made it without my family and my church family at Williams United Methodist. They were all just lifesavers through the whole thing. My mother-in-law would come to my house at 6 a.m. so that I could go to clinicals. My mama would come in for weeks at a time to help."
Eric passed away in May 2021. A year later, she made good on her promise to him and graduated.
"I knew he would be so proud," Amanda said. "He wanted it for me because he knew that's what I always wanted for myself. He was always so supportive of this business, and he was my biggest fan. I know if he were there, he would have been cheering the loudest."
Even though Eric was not there in person, her sons, ages 14, 10, and 5, made sure Amanda celebrated.
"They were at graduation cheering and waving," she said. "They were so proud of me, and they are so sweet. My little one cracks me up because he goes around telling everyone that his mama is a nurse."
She will begin her new chapter in the emergency room at CHRISTUS St. Michael. She originally thought she would like to be a labor and delivery nurse because of her Peanut Gallery experience, but she said that when she worked through her clinicals, she was drawn to the emergency room.
"I really thought I would like it best, but when I did my clinicals in OB and labor and delivery, I realized it was not my thing. I like babies in the belly, but I don't want to help them come out," Amanda said. "In the emergency room, I found that I loved the critical thinking you have to do. No day is ever the same, and I love that about the emergency room. If there is a busy day, every hour brings something new."
See Also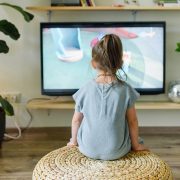 When she makes the move to her new position, she will leave behind her work at Peanut Gallery. Amanda said she hopes to find a new owner for the well-established business, and she said she could be on hand to help when she can.
"It's a great business," Amanda said. "In addition to the ultrasounds, we also offer blood tests for a baby's sex as early as six weeks. We have heartbeat stuffed animals, and we sell jewelry with the baby's heartbeat. I'd love to help the new owner and maybe work PRN when I can."
Although she graduated in May, she will continue with her education this fall with University of Texas at Arlington's bachelor of science degree in nursing.
"Eric used to joke about me going to nurse practitioner school and making the big bucks so that he could be a stay-at-home dad," Amanda said. "Even if he were just joking, he would have wanted me to carry on as far as I want to carry on. So, I'll get this BSN, and who knows? Maybe I'll get my master's degree too."
About the Author: Texarkana native Jenny Walker has worked in education for almost 20 years, but her favorite and most important job has been to serve as mom to Ryan Kate and Owen.