Stop Serial Snackers In Their Tracks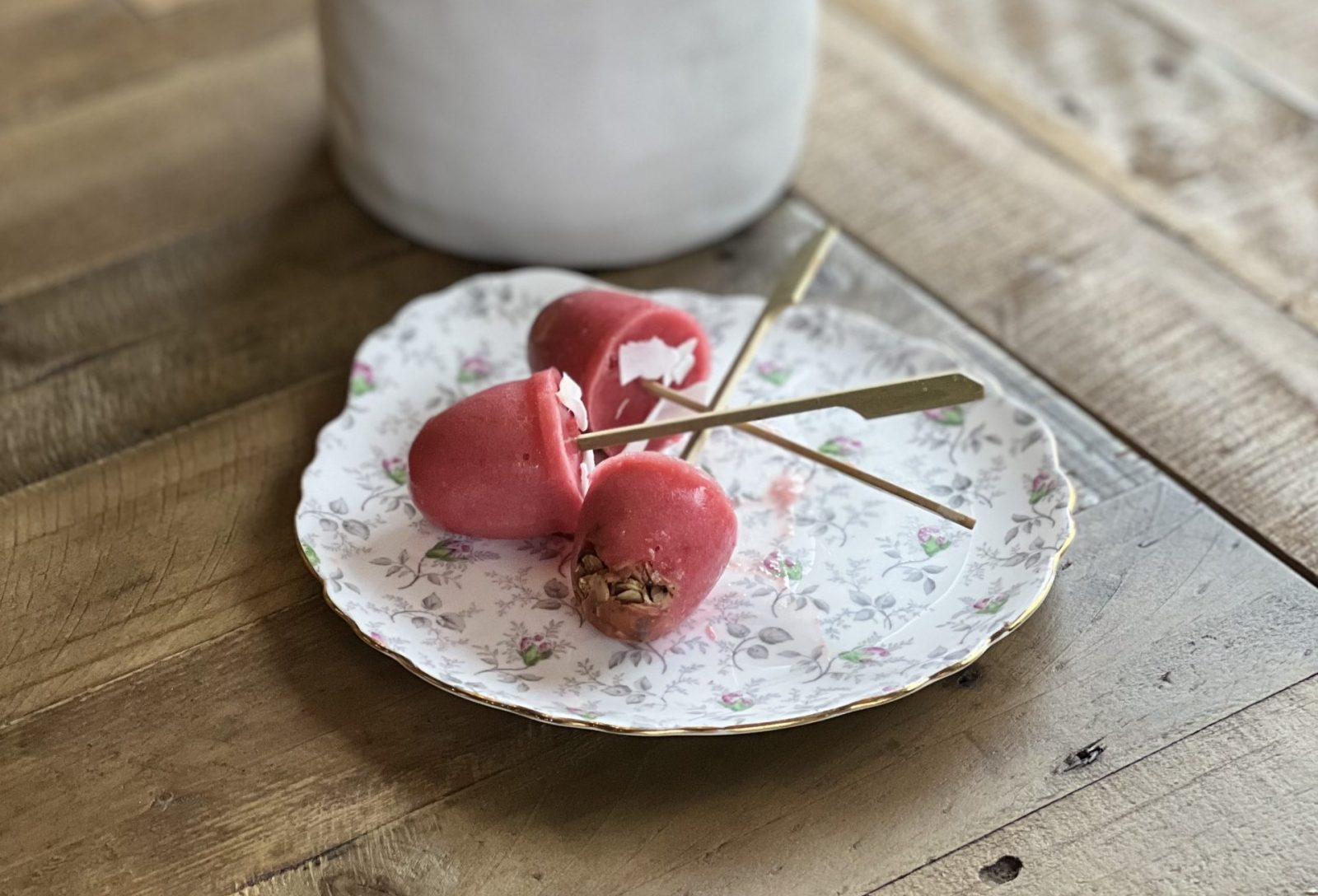 By Bren Gonzalez
Summer fun is just around the corner. The question is, how do we keep the kids well-fed and out of our kitchen cabinets while they're at home in the summer? I'm ready to put a padlock on my snack drawer—my kids can go through the snacks way too quickly.
Stop the Snacking With Protein
With all that snacking, it can be tough to figure out how to fit in enough protein for kids. If that's one of your concerns, try starting your kids' mornings with the amount of protein their body weight requires. For example, a 40-pound child requires about 18-20 grams of protein per day.
My trick for adding protein to my kids' diets is by making them a hearty breakfast where I add protein powder to the waffle mix. Sometimes I add two eggs with bacon to pack an even bigger protein punch. Both options have plenty of protein for a good, filling breakfast, and they'll be less likely to run to the pantry throughout the morning.
Try These Healthy Treats
We don't stay away from sweets in my house, though. My kids love my banana chocolate chip bread—it never lasts more than a day. There's just something special about freshly made sweet bread with a glass of fresh milk that keeps everyone coming back for more.
And let's not forget how nice a cold drink can be on a hot summer day. Berry smoothies are popular in our home. My boys have been drinking freshly-made smoothies since they were toddlers, and now they even make their own. They also love to make popsicles with anything from chocolate milk to acai.
Get the Kids Cooking!
My boys have watched me cook and create since they were babies, so it seems fitting that they now like to make things themselves. Get the kids cooking this summer— these quick, easy recipes my boys and I have created are a great place to start. Don't forget to have fun! Who knows— maybe once they learn how to follow the recipes, they'll serve you some delicious snacks. Now that would be a treat!
---
Bren's Famous Banana Bread
2 ¼ cups gluten free baking mix by King Arthur
2-3 ripe bananas
1 tsp vanilla extract
1 tsp baking soda
A hint of sea salt
1 tbsp of apple cider
1 tsp of cinnamon (optional)
3 large eggs
1 ½ tbsp of raw organic honey
1 tbsp of olive oil
½ to 1 cup of semi-sweet chocolate chips
Mix ingredients well and bake in a greased loaf pan at 350° for 20-30 minutes or until done.
JL's Very Blue Berry Smoothie
1 ½ cup frozen wild blueberries
1 banana
Handful of spinach
1 ¼ cup of milk
1 tbsp of nut butter
A scoop of vanilla protein powder (optional)
Add ingredients to a blender and blend until smooth.

Sam's Refreshing Popsicles
2 packs of Sambazon superfruit pack
1 ¼ cups apple juice
¾ cups pineapples
¾ cups frozen raspberries
½ cup granola
Unsweetened coconut flakes (optional)
Defrost all the fruits. Once thawed, add to the blender and mix with apple juice until smooth. Have a mold, preferably silicone, and popsicle sticks ready. Add granola to the bottom of the mold and drizzle coconut flakes (optional) on the bottom. Freeze for 3 hours and serve.
---
Want more recipes by Bren? Check out her Pecan-Crusted Pumpkin Pie 
Bren Gonzalez's Be Healthy By Bren is a lifestyle brand with a healthy approach to living. She shares and offers a variety of services and products. Visit behealthybybren.com for more information and product recommendations.