Staying in Touch in Isolation

by Nichole Holze
Sometimes I really miss having a landline phone. Our family lives literally from coast to coast, and all at least a two days' drive from Texarkana.
We don't have a home phone, and while I don't mind handing my phone to my kids so they can FaceTime grandparents, I certainly miss giving them the freedom to communicate on their own within a safe space. Smartphones are not an option for our children, at least for now. Enter: Relay Go. I spent months researching a screen-free option for my kids to be able to talk with their family and maybe even friends. There is something really special about giving them that bit of freedom to communicate.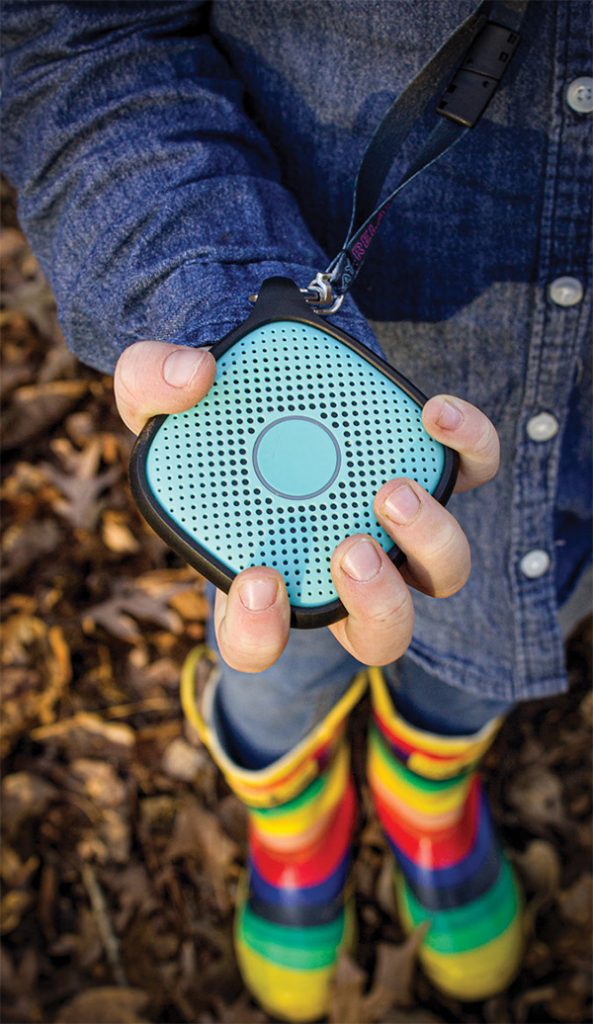 So, what is Relay Go? It is essentially a walkie-talkie-like device that works on the nationwide 4G network. My children each have a device, which works with the touch of a button. My husband and I have the app on our phones, as do both sets of grandparents. We communicate with them through the app. Luckily, we also have some friends who have a Relay Go for their children, and we were able to add their son to a "channel" so the boys can chat. Often, the chats are non-stop joke-telling, thanks to a preprogrammed channel on the Relay go called "Daily Joke." Some of them are actually pretty hilarious and make Papa laugh regularly.
One of my favorite features is the built-in GPS tracking. That means I can give my kids the chance to walk up to our neighborhood pond to check out the turtles, while I know exactly where they are. That's a scary risk to take in today's world. But, I hold on to the belief that it is imperative to give our children these learning opportunities. In her book, Free-Range Kids, How to Raise Safe, Self-Reliant Children (Without Going Nuts with Worry), Lenore Skenazy wrote, "We want our children to have a childhood that's magical and enriched, but I'll bet that your best childhood memories involve something you were thrilled to do by yourself." These are childhood's magic words: "I did it myself!" Sometimes, it's the simple freedom of letting them run ahead on the trails at Bringle Lake, knowing that they have a way to reach me should they need to.
During these uncertain times, requiring self-isolation and long weeks spent at home, the Relay Go has become invaluable to us. My friend in California has an 8-year-old son, and he and my son started playing Battleship over their devices. It was the cutest thing. But it was also a much-needed break in the mental monotony. We may be homeschoolers, but we don't often just stay at home. Listening to the two boys banter back and forth made my day There was a bit of smack talk, some battleship sinking, a bit of jokes, and a bit of little sisters' interrupting. It was a whole lot of fun.
Though, in all of the fun these "phones" bring, my favorite moment will forever be the first time my son talked to my Mom over the Relay Go. We live half a country apart. The smile on my son's face when he heard his Nana on the other end was a smile of joy that I'll never forget.
Never afraid of a long drive, Nichole is a homeschooling mom to two and wife to Ryan. Coffee, always, and black please. You can probably find her scheming up their next road trip while hiking in the woods. Experience-based learning and good books abound in their homeschool, as they chase the spark of curiosity where it wanders on the road less traveled. Read more about Nichole's shenanigans on her blog, Luckey Wander.
Texarkana Parent Magazine may earn an affiliate commission if you purchase something through recommended links.