September/October Family-Friendly Events in Texarkana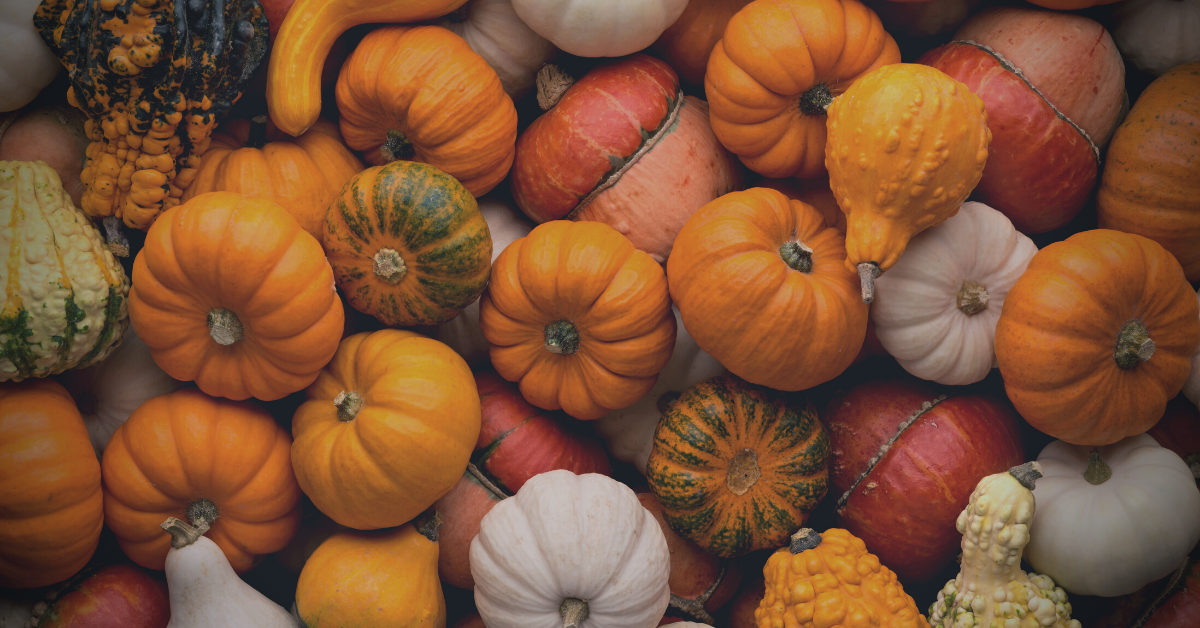 Fall is here, and it's a busy time in the Four States area! In this blog we've pulled together all of the fun events, nonprofit fundraisers, and fall festivals we can find, and we'll keep adding new ones as they pop up.
TRAHC Homeschool Workshops
September & October. National Teaching Artist Kay Thomas teaches basic art principles through various forms of media for homeschool kids. TRAHC is offering two classes: one for 1st-4th grades and one for 5th-8th. Learn more and register at trahc.org.
Girl Scouts Love State Parks 2022: Art in Nature
Saturday, Sept. 10. Millwood State Park. Join a park interpreter for a walk in the woods, and bring a camera if you have one! In this program, kids will discuss art in nature and exercise their creative skills. This program helps fulfill the requirements for the Brownie, Junior and Cadette outdoor art badges. Learn more.
Friends for a Cause Presents the 4th Annual Kickball Tournament
Saturday, Sept. 10. 8:30 a.m. check in, first game at 9:30 a.m. Karrh Park, 2102 S. Ann St., Texarkana, TX. Here's your chance to prove you've still got that middle/high school stamina! Form a team and find a charity you would like to donate your winnings to. Clubs, businesses, churches, schools and all other teams welcome. Vendors and food trucks will be available. $100 per team; team members must be 12+ to play. To sign up, contact Suki Coburn O'Neal at 903-278-8867 or email ffacfoundation2014@gmail.com.
The Muses: Die Fledermaus
Saturday, Sept. 10. 7 p.m., Cabe Hall, Regional Arts Center in Downtown Texarkana. The Muses Project of Hot Springs returns to TRAHC, Saturday, September 10th, 7 pm at Cabe Hall, with Johann Strauss's most beloved and highly acclaimed operetta, "Die Fledermaus"! Ludicrous outcomes fueled by lies, mistaken identities, scandalous flirtations, revelry, costume balls, and champagne galore, this comedic and lighthearted operetta is ultimately a story of love and forgiveness, accompanied by familiar, beautiful Viennese waltzes and lively polkas. Contact artsinfo@trahc.org or 903-792-8681 for more information. Tickets are $35 and available online.
SITH Home School Support Group & Co-Op
Friday, Sept. 16. 1-4 p.m., Texarkana Public Library, 600 W. 3rd St., Texarkana, TX. Contact Alexandra Bolch at 870-331-5802 or allybolch@gmail.com for more information.
Local Food & Makers Market
Saturday, Sept. 17. 9 a.m.-noon at The Vault, 600 Redwater Rd., Wake Village, TX. Shop with vendors inside and outside selling farm fresh meat, fresh eggs, sourdough, jelly, granola, baked treats, desserts, fresh bread and more. Located on the circle in Wake Village; prior bank building (white bank) next door to Dominoes.
Texarkana Twilight Tours
Saturday, Oct. 1. & every first Saturday. 7 p.m. In the Victorian era, cemeteries were treated like public parks. People came not only to visit deceased loved ones, but also to enjoy the peace and beauty of the burial ground. TMS Twilight Tours of our local cemeteries take you back in time with the goal of connecting you with our past through an appreciation of our historic cemeteries. This guided tour includes living history performances at select grave sites as well as a discussion about historic burial customs and tombstone symbolism. Tickets are $15; $10 for TMS members. For more information, call 903-793-4831.
Jeans & Bling 2022
Saturday, Oct. 1. 7 p.m., Texarkana Convention Center, Texarkana, Texas. The bling is back with a fun night out for parents. At the 13th annual Jeans & Bling gala, enjoy a lip sync contest, silent auction, BBQ dinner, live music and dancing—get a babysitter! All proceeds support Hospice of Texarkana, the only hospice care center in the region. Learn more at hospiceoftexarkana.com/jeans-and-bling.
Michael W. Smith – The WayMaker Tour
Sunday, Oct. 2. 7:30 p.m., Perot Theatre. Multi-platinum artist and bestselling author Michael W. Smith returns to the road this fall with The WayMaker Tour. Join Michael W. and his special guest Jon Reddick for an unforgettable night of music and worship. Set in smaller, intimate venues The WayMaker tour is designed to bring the fan up close providing a chance to experience Michael W. Smith LIVE in a way they never have before. Buy tickets online.
Pumpkin Patch & Pumpkin Palooza
Open daily Oct. 3-31. Williams Memorial United Methodist Church. Pumpkin Patch opens Sundays-Fridays from noon to dark and Saturdays from 9 a.m. to dark. Pumpkin Palooza is Oct. 19 from 6-7:30 p.m. and features a free tailgate or treat and hayride. Games and food available; tickets $1 each.
Masterworks I – Zuill Returns!
Saturday, Oct. 8. 7:30 p.m., Perot Theatre. Zuill Bailey, widely considered oneof the premiere cellists in the world, is a Grammy Award winning, internationally renowned soloist, recitalist, artistic director and teacher. His rare combination of celebrated artistry, technical wizardry and engaging personality has secured his place as one of the most sought after and active cellists today. Buy tickets online.
Oktoberfest on the Line
Saturday, Oct. 15. Downtown Texarkana. Texarkana's inaugural Oktoberfest is presented by Farmers Bank & Trust, and here's the best part about this Main Street Texarkana event: kids under 12 are free. Enjoy premium tasting flights in an exclusive biergarten, gourmet hot dogs, bouncy house, face painting, live entertainment and more.
2022 Glow Run 5K & Monster Mile
Saturday, Oct. 22. 6-8 p.m., Atlanta, Texas. 5K Glow Run is for runners ages 11 and up; children 10 and under can join a one-mile fun run prior to the 5K. Learn more at atlantatexaschamber.com.
Downtown Texarkana Fall Festival
Saturday, Oct. 29. 1 p.m., coordinated by Crossties. An event that serves as a safe place for our community to trick or treat. Carnival and fun games for all ages.
Fall Fun at Spring Lake Park
Texarkana Texas Parks & Recreation has scheduled a lineup of events at Spring Lake Park this fall! Don't miss:
Movies in the Park, Oct. 13, 20 & 27, 7 p.m.
Fall Festival, Oct. 20, 5-7 p.m.
Community Yard Sale & Electronics Recycling, Oct. 22 starting at 8 a.m.
Trunk or Treat, Oct. 29, 3-6 p.m.
Bark at the Park, Nov. 5, 9 a.m.-3 p.m.
Taste of Texarkana
Tuesday, Nov. 1. 5-8 p.m., Four States Fairgrounds Arena. Voted one of the top 5 Best Charity Events in Texarkana, the 29th annual Taste of Texarkana offers local restaurants the opportunity to showcase their specialties for more than 1,800 attendees. All proceeds benefit the hunger relief programs of Harvest Regional Food Bank. Family friendly with live entertainment! $25 in advance; $30 at the door; $50 for VIP tickets. Children 6-10 are $10; ages 5 and under are free. Learn more at harvestregionalfoodbank.org.
And that's not all!
There are tons of things happening in Texarkana this fall. Make sure you check out the comprehensive Texarkana community calendar at  gotxk.org and sign up for their weekly newsletter to stay up to date on things happening in our area!