Parents Josh and Rendi Wiggins are a power couple if a power couple ever were. Their romance began when Josh, a first-year student, at LSU Law School, took Rendi, a pre-law prospective, on a tour of the campus. They hit it off immediately, and, wanting to pursue the relationship, Rendi applied late and accepted an offer to LSU Law," against everything
---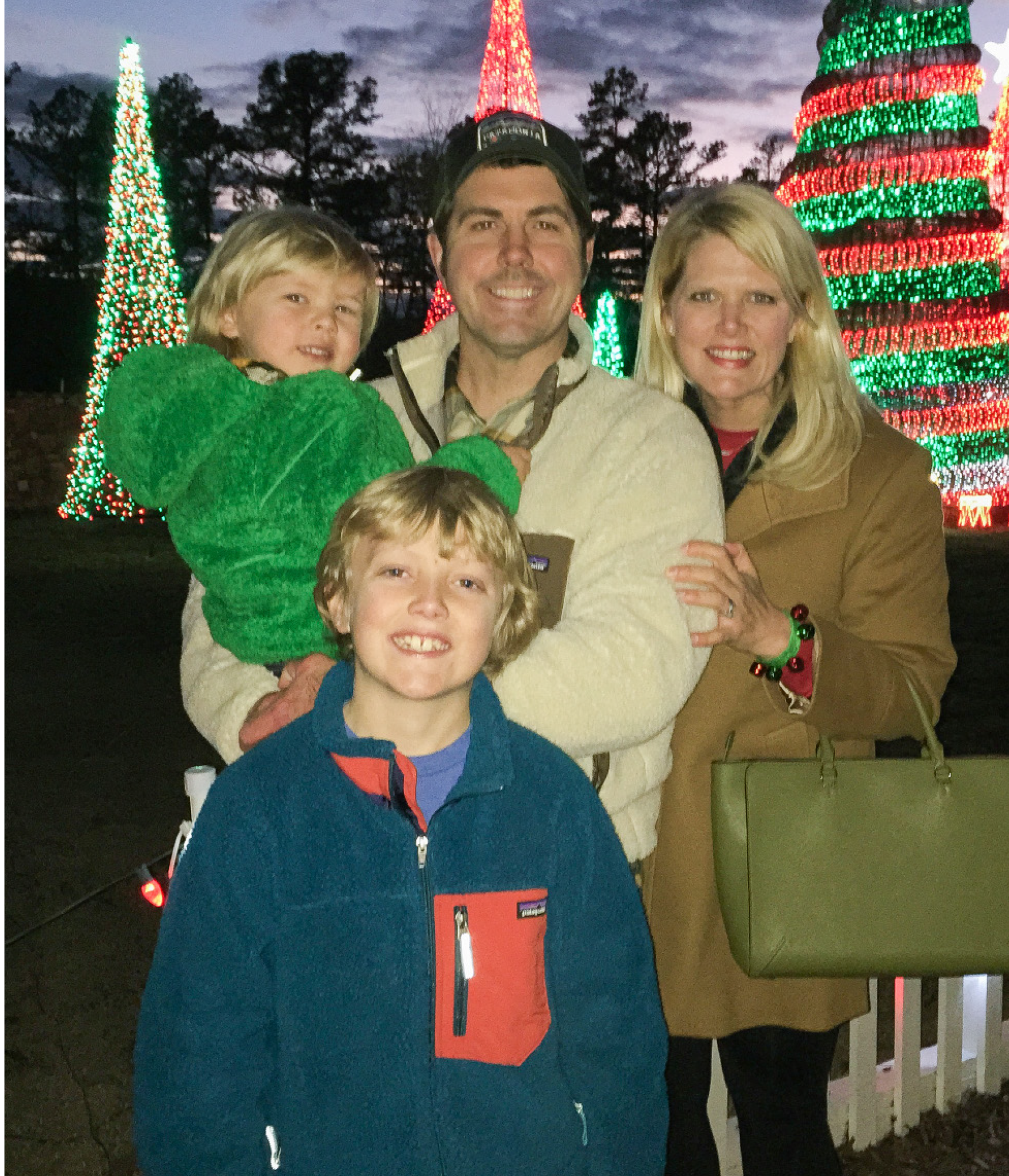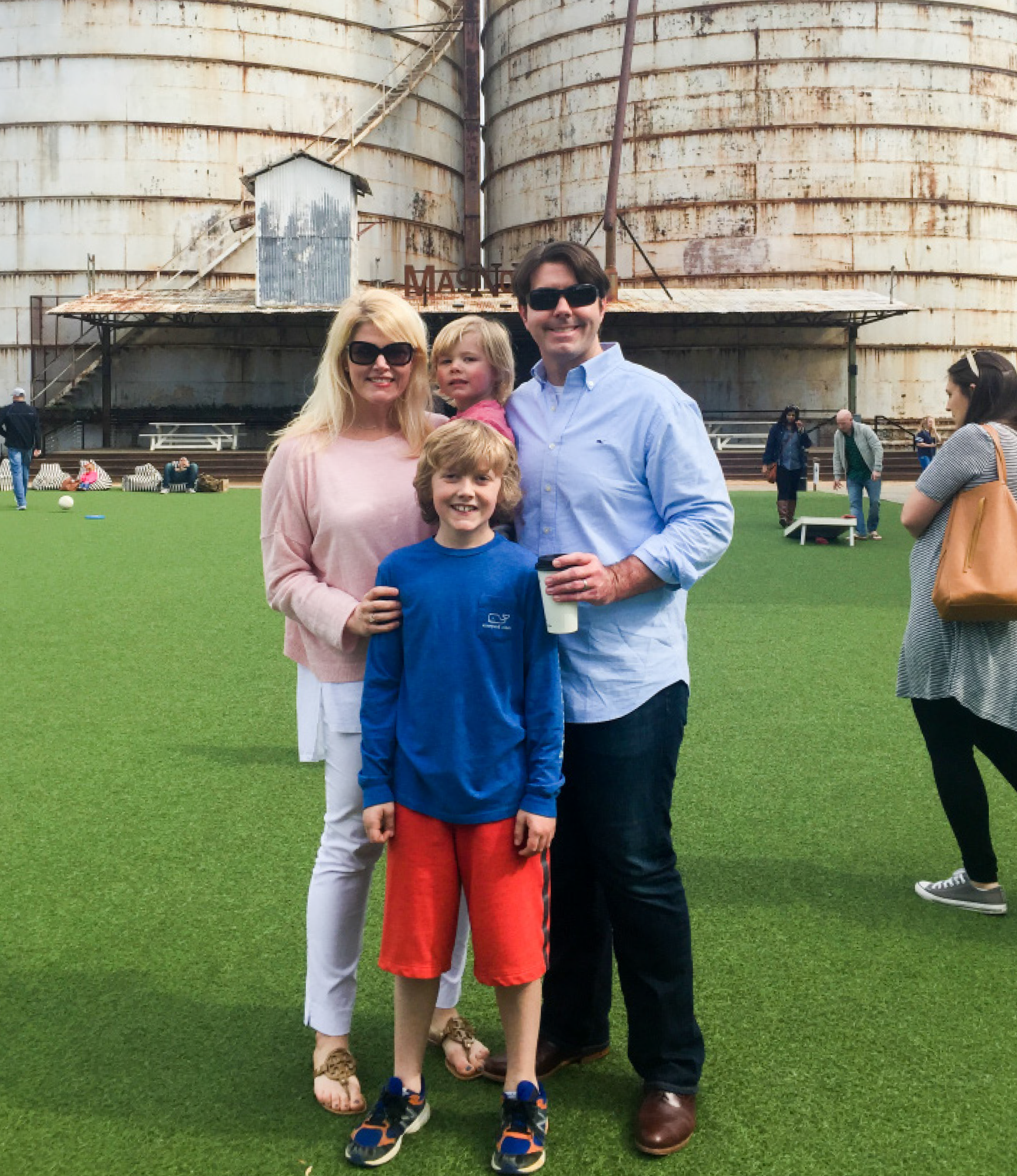 ---
I knew and everything my mom taught me to do," she said, "but I just knew it was right." They married two years later, in 2004.
When Josh graduated with his law degree, he entered medical school at LSU Health Science Center. "When we say we are nerds for life, we mean it," he said. Rendi quickly completed her law degree—even taking 23 hours over the summer—in order to begin her career and help support her husband in his quest for an MD.
In 2007, the couple had their first child, Sanders. Life was wild: Josh was still in medical school and then in his ophthalmology residency. Rendi, too, was working all hours as an associate attorney. Even so, they prioritized spending intentional time with their child. "Even when Josh was off on the one day that he wasn't working, still on-call and exhausted, he would get up with Sanders at 5:30 and let me sleep, even though Josh might not have slept at all, just so he could see him," Rendi said.
When Josh finished his residency, the family of three moved to Texarkana, where both Josh and Rendi had grown up. "Texarkana was underserved and needed a young ophthalmologist," Rendi said. "And it just felt like the right place for us." And it has served them well. "We always say that, honestly, we could live in NYC right now and do the same thing we do in Texarkana: take kids to school, go to work, come home, do homework, play, cook dinner, go to bed. Rinse and repeat," Rendi said.
Rendi, now a partner at a Shreveport firm, was spending two days a week at the office and working from home otherwise. Josh, meanwhile, opened his own practice, and life calmed down, relatively speaking. Their lives were more "normal," said Rendi, and in light of their newfound normalcy, they decided to have another child. At age six, Sanders became a big brother to Jack Henry.
One might expect that Josh and Rendi, the high-achieving professionals that they are, would find themselves without time to devote to hands-on parenting, but that couldn't be further from the truth. They have a very intentional parenting style that involves, in Rendi's words, "being structured, being open, being outside, being together." A specific example of their distinct parenting conventions is their strict limiting of technology.
"We try not to use our phones when we are with our kids," Rendi said. "We're certainly not perfect, but we try to stay focused on our kids and not look at our phones when we are with them. I don't want them ever to treat me that way.
"We don't allow [the boys] to watch T.V. at all in the week," Rendi said. "They don't even ask. We think it's important for them not to be plugged-in all of the time. Sanders doesn't have a phone, and there are kids his age [nine] who do. We don't think it's healthy. He does not have access to internet at all at home."
"He can use the computer or iPad when we are able to sit with him," Josh caveated. "He learns technology at school. He's learning there to utilize the internet. Sometimes on a weekend, he'll want to make a Powerpoint, so we'll log on for him and stay in there with him or really close, and he'll make a Powerpoint about Disney World or something. We let him do things to learn, but we are pretty strict about it. The world is literally right there, and until [our kids] have enough mental and emotional maturity to navigate that, we don't allow it."
It's not that they want their kids to live in a bubble. "Sheltered isn't the word," Rendi said, "but we want to slow [their exposure] down to maybe a more normal, developmentally appropriate speed. We want them to enjoy childhood."
Another specific hallmark of the Wiggins household is routine. "We like structure," Rendi said. "We eat dinner at the same time every night; we go to bed at the same time every night; we wake up at the same time every morning. There's a time to be flexible too, but I think the structure makes them feel secure." Bedtime is early and consistent, and both boys are great sleepers. From when he first could talk, Jack Henry has even been known to ask to go to bed early.
Sufficient rest is crucial, considering all of the active, outdoor play the kids engage in. The family spends as much time as they can playing at the Little Missouri River, in the swimming pool, in the woods surrounding their home, or at grandparents' farms. "When [the kids are] outside playing, there is a lot less interpersonal conflict," Josh noted. "There is less fighting, less tattle-telling. They are perfectly content."
"It gives them more freedom to be messy and enjoy the nature that has been provided," Rendi added.
When they're not getting their hands dirty outside, Sanders and Jack Henry are unwittingly benefiting from intentional one-on-one attention from their parents. "Thursday morning is Jack Henry's morning with me," Josh said. "We go to Starbucks. He gets his lemon cake and apple juice, and I get my coffee, and we talk about whatever he wants to talk about. Friday is Sanders' morning. He gets his green tea frappuccino and bacon sandwich, and we talk about superheroes or whatever he wants to talk about."
Jack Henry gets Rendi on Friday mornings, when they take their time getting him to school at Williams. Sanders' special mom time is in the afternoon. "I leave Jack Henry at school until Sanders and I are done with homework," Rendi said. "Even though we're working, it's time alone we have where I can focus on just him."
See Also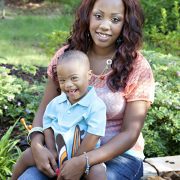 Quality time is important, but both parents agree that, on the whole, they work best together. "I would not be a good parent without Josh," Rendi said. "We're a good team, and we balance each other out. We each have good qualities, and we each have bad qualities, and luckily, they're not the same. [Teamwork] gets us through each day—not that we did it all right but that we did our best as a team."
On this subject, Josh offered the metaphor of their joint desk: while Rendi's side is organized with bills and folders, Josh's is covered with three half-read books, a Baggo set, bagpipes, Christmas lights, a fireworks launcher, and a weather balloon, which Josh has launched with Sanders and his classmates for the last two years. This year, the balloon reached heights of over 100,000 feet, into the stratosphere. Josh and the kids plan to launch another one this summer, at night, during a full moon. "We're very fortunate that Josh can do that, that he's smart and nerdy and likes to figure that stuff out," Rendi said. "And he really enjoys spending time with Sanders and Sanders' peers."
With summer here, Josh and Rendi—no surprise—have intentional plans for the break from school. "Our summers still have structure," Rendi said, "but I love that we can sleep in a little bit and don't have to do homework. We do plan things to do together—swim, or hike, or fish, or ride our bikes to the park. We'll be outside a lot."
They're also taking a weeklong vacation—what they're calling their "Americana trip." "Sanders loves history. He read a book about Gettysburg and one about 9/11, so we're going to do our Americana trip," said Josh. The family will fly into Baltimore and then road-trip their way through Gettysburg, Pennsylvania, Amish Country, Valley Forge, Philadelphia, and New York.
Sanders isn't the only child who will benefit from this trip. "We think it's important to take Jack Henry, too," Rendi said. "He may not remember the details, but he's still taking in sights, sounds, smells. He won't understand the 9/11 museum, he might not understand why there will be a tear in all of our eyes, but he'll understand that there's a tear in all of our eyes."
Josh and Rendi will be the first to tell you that they're imperfect parents, but they take solace in all of the "little confirmations along the way."
"Rendi jokes that we have a college account for our kids and also a therapy account for them," Josh laughed.
"And I'm only halfway joking, really," Rendi added. "I'm sure they'll have to work out something that we did that we thought was great that didn't work out for them, but that's okay. I'm okay with that."