Texas Art Teacher of the Year: Christina Cook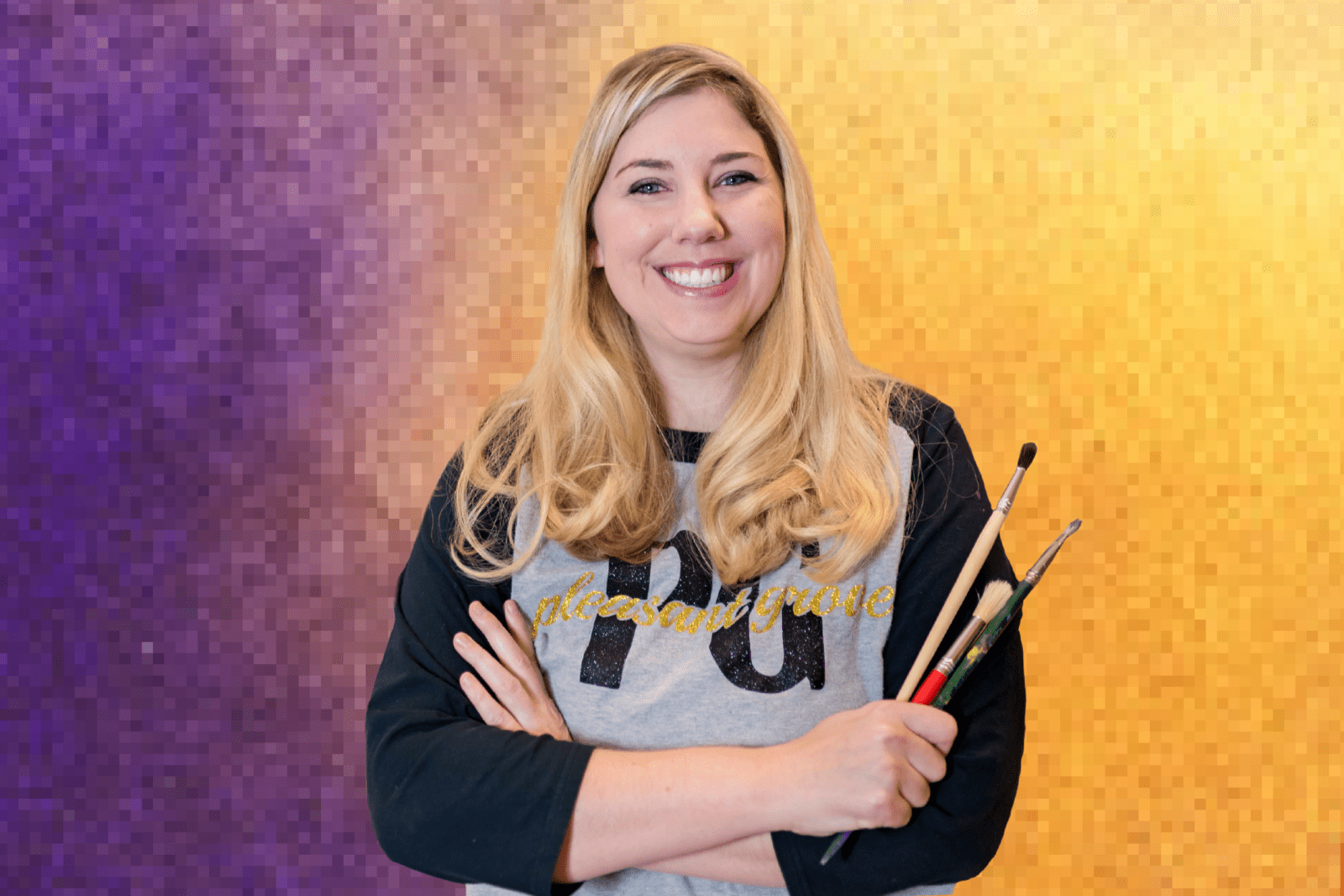 by Jillian Cheney
Children gather around art stations, creating magnificent paintings and other works of art. They are talking, laughing and passing supplies around easily. Creativity seems to burst from the walls of the classroom.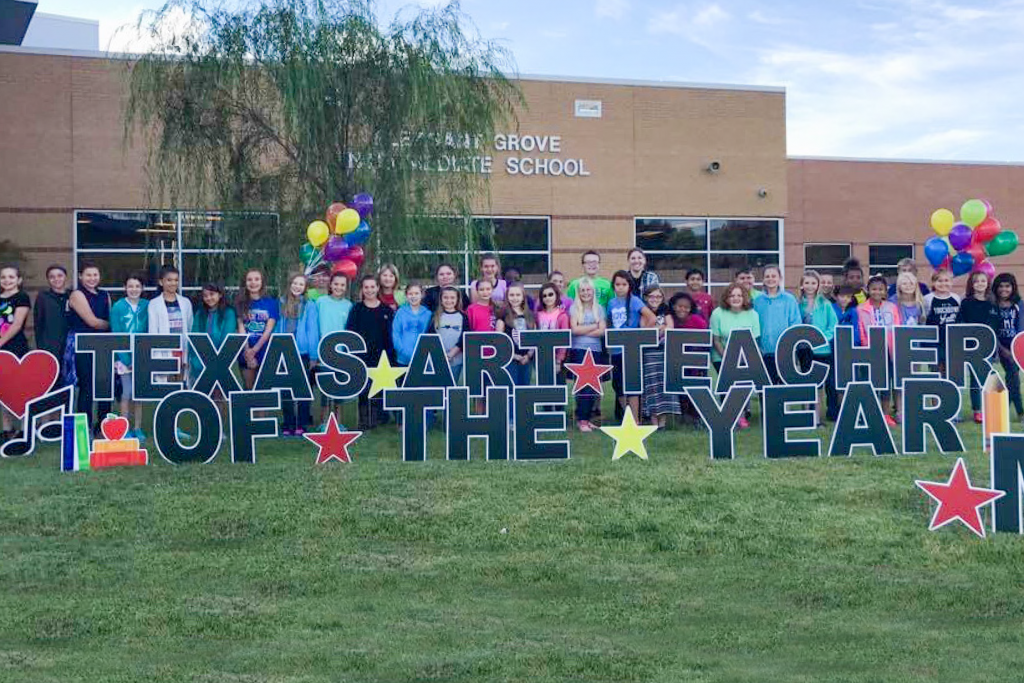 "Just recently, we were helping paint an art wall downtown for TRAHC," Cook said. "One of my kids was lining up, and I said, 'Watch out for the paint!' but the next thing I know, it was all over the floor. 
Art teacher Christina Cook has created a colorful learning experience for the students of Pleasant Grove Intermediate School. She was recently given the title of Texas Art Teacher of the Year, which came as no surprise to her students or colleagues. Cook, however, wouldn't have imagined the award herself a few short years ago. 
Cook first worked as a registered nurse. She had attended college at SAU on an art scholarship, but completed a degree in nursing rather than pursuing a degree in the arts.
"I didn't intend to do anything with art but use it to pay for my school," Cook said. "Honestly, I wanted to be a dentist, but I couldn't leave my family, so I ended up moving back here to finish my nursing degree. After working in nursing for a while, I realized it just wasn't my passion."
In the meantime, she had begun to teach an art appreciation class once a week at Texas A&M Texarkana. It is here where Cook found the career she truly wished to pursue.
"It was so much fun to get to teach those kids," Cook said. "At times, those college kids would be so excited to learn and experience things they hadn't before. It didn't feel like working at all. And I realized that if I was getting paid for something that didn't feel like a job, that was what I needed to do."
The next step in fulfilling her passion was to acquire a teaching certificate to take a full-time job in the classroom. Once this was complete, Cook was able to begin teaching. She spent the next three years at Spring Lake Park Elementary as a fine arts teacher before moving to Pleasant Grove. She now teaches approximately 500 third, fourth and fifth graders in a variety of arts. 
"Most school districts just have an arts teacher that teaches art, music, and theater," Cook said. "I focus mainly on art and integrate the other two in the class. I only have the kids for about forty-five minutes a week, though, so we really jam pack everything into that time."
This time constraint presents the difficulty of fitting all required course material into time allotted, but also keeps the class fast-paced and exciting. Students are challenged with brainstorming ideas and creative projects. 
"If the lesson isn't relevant, the kids are going to check out," Cook said. "It's hopefully a process where they never get bored because they're always doing or making something. I get to create my own lessons, though, which is great. As long as I adhere to the basic TEKS, I can break off into my own projects; that's a freedom I have that a lot of teachers don't."
Not only does Cook teach during the school day, but she is the sponsor for both a drama club and an art club for fifth graders. If that schedule doesn't sound busy enough, she also takes the time to enter the children's work in art contests and participate in art projects across town. 
"I just try to make it a little community for the kids," Cook said. "Establishing relationships with those kids is so fun, especially when they're so little, because they're so excited about everything."
Naturally, this childlike excitement and extreme involvement has led to some memorable experiences inside the classroom.
"Just recently, we were helping paint an art wall downtown for TRAHC," Cook said. "One of my kids was lining up, and I said, 'Watch out for the paint!' but the next thing I know, it was all over the floor. It was house paint, so not the kind that comes up easily. We were all down on the floor raking it up into cups, and we ended up having about ten cups. The kids definitely keep it fun and fast-paced in the classroom."
The community created out of this art classroom is one that Cook hopes will be beneficial to the lives of students in more ways than one. She uses art to teach students the value of communication and self-discovery.
"They don't get a lot of time in other classrooms to collaborate and talk," Cook said, "so when they come in my room, I hope there's freedom to not worry about being made fun of or getting a bad grade. That's my goal, above anything artistically, that they can communicate and learn together."
Cook has been interested in art for a majority of her life, and she continues to create her own original artwork to go in local galleries and be entered in competitions.
See Also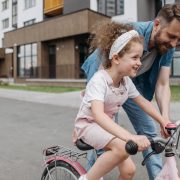 "I do a lot of figurative, whimsical stuff," Cook said. "I love to work in acrylics and mixed media, which translates into my classroom. I'm very much an artist myself, which I think is important for an art teacher."
Her personal artistic abilities and success in the classroom all contributed to her profile, which was considered among dozens of others to be named Texas Art Teacher of the Year. Cook was first nominated by a district supervisor and won the region award before being considered with other state applicants. 
"I've got no clue what the nomination process was like because they kept it a big secret from me," Cook said. "I didn't even know I'd won at the regional level. When I found out, it was when I pulled up to the huge 'Congratulations!' signs outside of work." 
The awards ceremony was held on Friday, Nov. 18 in Dallas. Cook was able to attend in order to receive her award and hear from other teachers across the state.
"It was surreal," Cook said. "I don't even remember what the man was saying about me as I walked on the stage. I was just in awe about everything."
Cook has certainly found her niche in the art world, and she plans to continue working with children for the foreseeable future.
"I just love teaching," Cook said. "When kids are actually excited to come to my class and I get to see that lightbulb go off for them, it's my favorite thing in the world." 
Being given the Art Teacher of the Year title signifies the hard work Cook has already put into the art program and into the hearts of her students. By continuing to teach, she hopes to inspire her students to be creative no matter what and use the lessons from her class in other aspects of life.
"It's not necessarily that I do anything extraordinary with the kids, which I really try to do," Cook said. "It's not even about the accolades and awards the kids get or I get. At the end of the day, it's that I can cultivate a passion for art and creating in these kiddos. That's what it's about to me."