Help Your Kids Stay Busy With Summer Jobs

by Lisa Thompson
Summer is right around the corner, and we as parents all know what that means. We've been dreading this for months. We've prepared ourselves for the inevitable; we've tried to prevent it, and we've even rehearsed how we will respond, but despite our best efforts… it's coming.
That two-word phrase that is the bane of every parent's existence— "I'm bored."
GASP.
It doesn't matter how well you've planned for the summer months in the absence of a schedule and regular school activities. You might have organized and prepped, and set up an activity or fun outing for every day from mid-May to August, and yet you'll still hear these words. Chances are, if you're like most of us, you'll hear them endlessly. And when you do, you will rack you brain and try your best to remedy the situation, but let's be honest: there are only so many Summer Reading Clubs and Parents Day Out Programs to attend. On the other hand, there are plenty of activites that interest our children, but cost an arm and a leg, i.e. movies, skating, paintball. The problem then becomes how to finance all of that summer fun. So, what is a mom or dad to do?
It's time to take a note from Ann M. Martin, author of the famous novel series "The Baby-Sitters Club" and put those kids to work! There are tons of ways that your kids, or even you for that matter, can earn some extra cash this summer and stay busy at the same time. After all, an idle mind is…
Here are some suggestions that may interest your little businessman:
The Timeless Lemonade Stand
This throwback classic can be adapted to suit your child's age and personality, but the premise is that you capitalize on location and let your child benefit from generous neighbors and family who want to contribute to his/her entrepreneurial spirit.  Perhaps a bake sale, or sno-cones are more user-friendly in your neck of the woods. Whatever it is, make sure your child is the chief operating officer and this boredom buster is sure to please.
Skilled Labor
Let's face it: Our teenagers, and sometimes our toddlers, are smarter than us when it comes to electronics, anything computer-related, and definitely social media. So why not capitalize on these talents and contract them out to neighbors, family and friends during the summer months? Certainly you have an elderly family member who needs her wireless printer networked into her laptop, or an uncle who needs help uploading photos to Facebook. Not every child will be eager to help, but those that are will be in high demand this summer.
Typical Gigs
We can all think back to our first summer job, and most likely, those jobs are still an important and needed part of our community. Could your son or daughter earn some money by babysitting, cutting grass, house sitting, cleaning pools or some other odd job? Perhaps your kids need a little incentive to start helping out more around this house. Summer is great opportunity to introduce the idea that large chores could be paid jobs. Have you been putting off cleaning out the gutters? Painting the shutters? Storage building that needs to be cleaned out?
Introduction to the working world
If you've got teenagers sitting around the house all summer, it is time to start encouraging them to be contributing members of society. While many part time jobs are not the most appealing, there are valuable lessons to be learned while searching for and obtaining gainful employment. Fast-food chains, retail stores, and many small businesses are open to hiring school-aged employees and often summer help. The bonus—your children will feel rewarded when they have extra spending money to call their own. 
---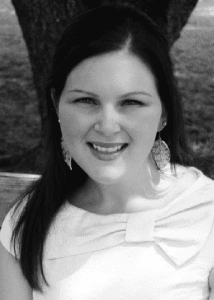 Lisa Thompson is the President of the Atlanta Area Chamber of Commerce. Lisa and husband, Brad, have one son, Porter, and will welcome their newest, Fischer, in February. Lisa enjoys event planning, thrifting, and social network consulting.