Downtown Texarkana Bicycle Tours

Come to downtown Texarkana for "A Cycle Through Public Art" bicycle tours. The tours are suited for all ages and are a perfect Friday event. And hey, there's even free food at the end!
---
The City of Texarkana, TX in partnership with the Texarkana Museum System has brought back Downtown Bicycle Tours starting this Spring.
This season's theme is "A Cycle Through Public Art."  Expect a thorough showcase of all the art in downtown Texarkana you might have missed!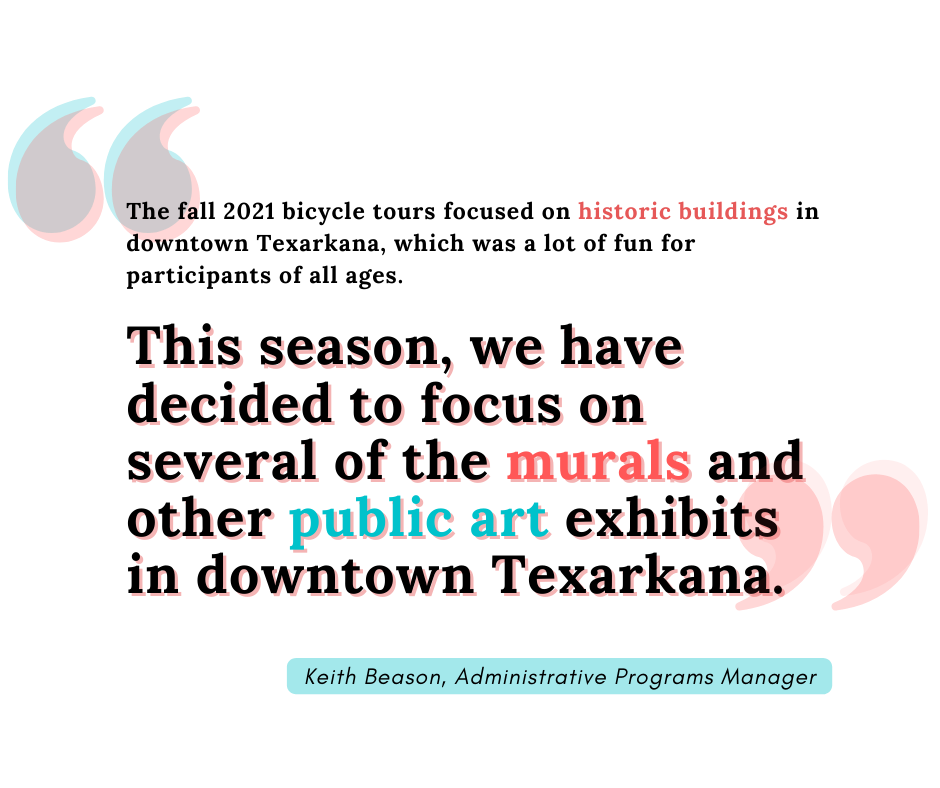 Dates & Times
These bicycle tours start each Friday at 5:30 pm from April 29th to May 20th.
Locations of Interest
The tour will begin at The Museum of Regional History, 219 N. Stateline Avenue, Texarkana, TX 75501.
The tour will include murals and public art in both Texarkana, TX and Texarkana, AR before concluding at Pecan Point Microbrewery, where appetizers will be provided for participants.
Extra Info
These tours are free to the public but have a 10 people per tour limit.
We ask all participants to bring their own bicycle; however, The City and Texarkana Museum System has a limited number of bicycles for those that cannot provide their own.
Sign Up Here!
See Also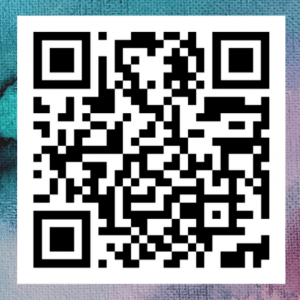 Anyone that is interested in the bicycle tours should sign up at the following link,
https://forms.gle/foLUASwtFGU1zZic7, 
or follow the QR code at the bottom of this page.
For additional information please contact Keith Beason at (903)798-3901 or keith.beason@txkusa.org.