Anna Cannon Chooses Harvard to Study Journalism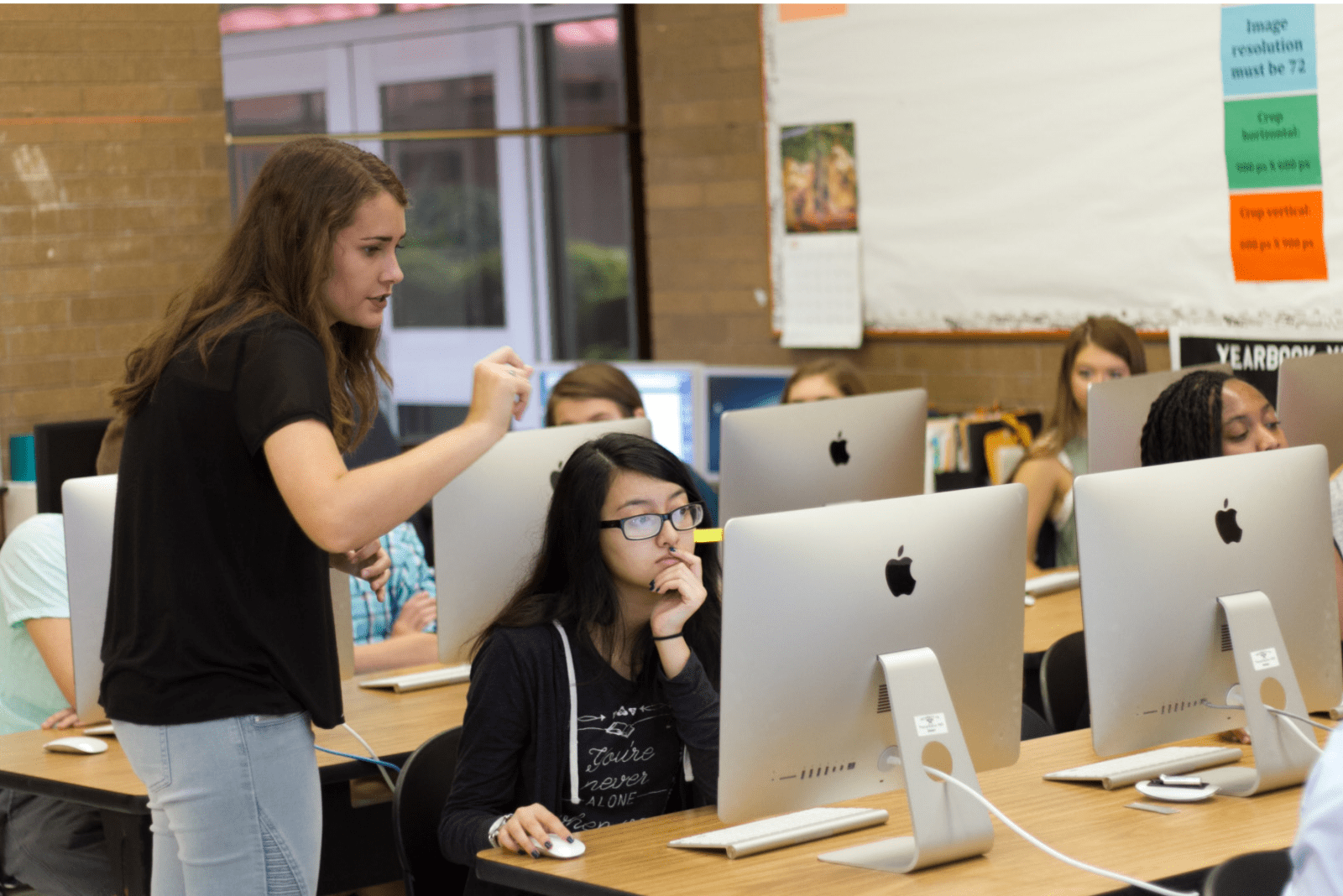 by Ellen Orr
"She calls herself a 'slacker mom,'" 18-year-old Anna Cannon said of her mother, Karen, "but that's not true.It's just that she's always a resource but never a crutch. That's her parenting philosophy. I think I'm going to be fine when I go off to college because she's never been a helicopter parent or anything like that."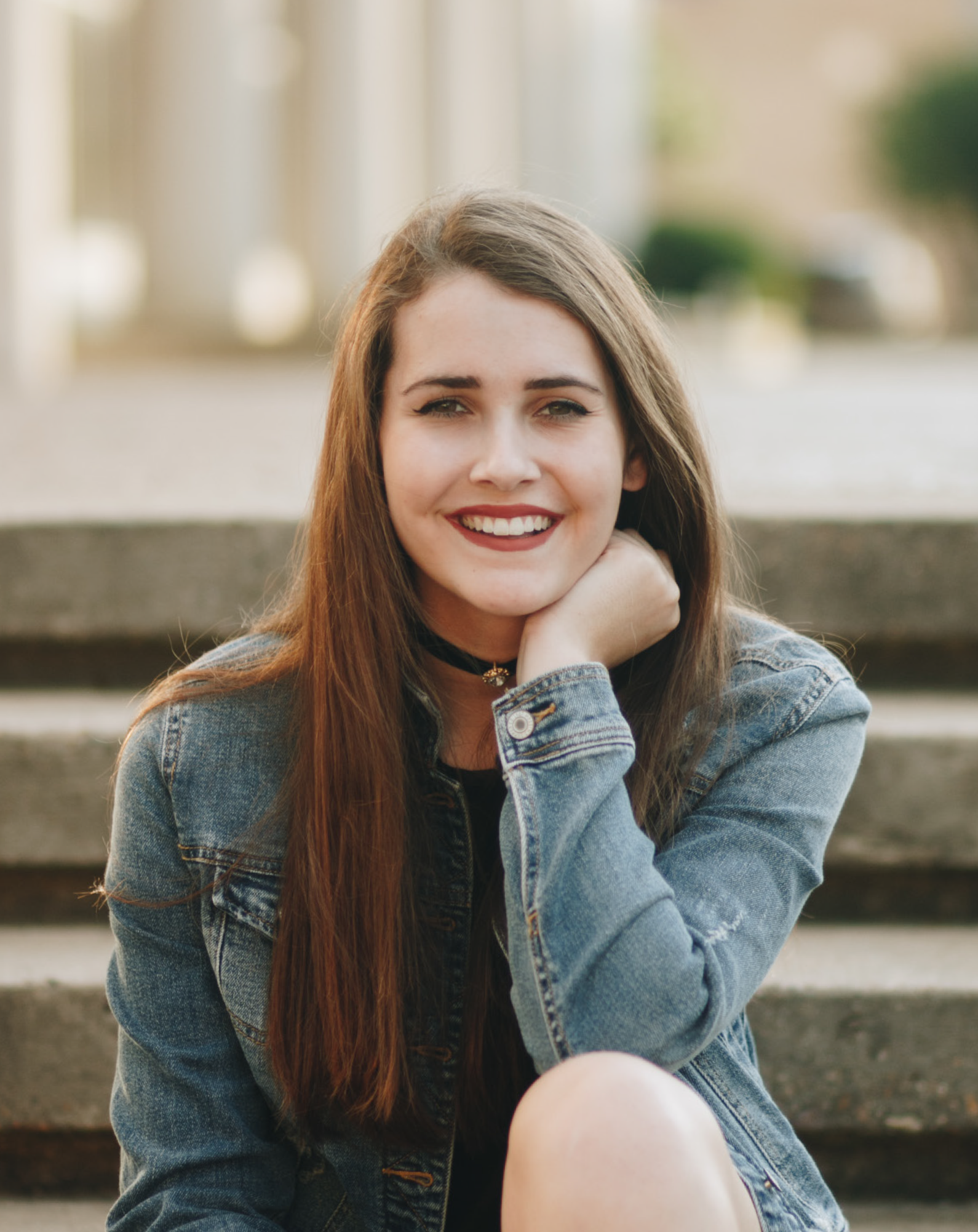 Anna's independence and confidence are surely comforting to her mother, who, this past August saw her daughter off to school in Boston at Harvard University.
Her entire senior year, Anna planned to attend The University of Texas. On track to graduate in the top 7 percent of her class, she knew she would receive automatic admission as per state law. Still, she decided to apply to Harvard also—"really just to see if I could get in," she said.
In late March of her senior year, she, an editor-in-chief of the Texas High newspaper, was at a "newspaper work night," the staff scrambling before deadline to finish the upcoming issue. Editing away at a computer, she noticed a new email, from Harvard. Incredulous, she looked up from the screen. "I said, 'Y'all. I got into Harvard.' Everyone freaked out." Beginning with a practical dog pile and concluding with a congratulatory tweet from @THSStudentMedia, her celebration was surreal.
But acceptance doesn't equal enrollment, and at 10 p.m. on May 1st, the decision deadline, Anna still hadn't chosen between Austin or Boston. Weighing locations, prestige, and cost left things unclear, but, ultimately, the opportunities the Ivy League would afford tipped the scale.
Nobody who knows Anna—or knows of her—was surprised at her acceptance. With a reputation as "the smart girl" since grade school, she has always excelled in school, and happily so. "I went to St. James from K-3 to sixth grade, and it was a really great experience," she said. "I enjoyed going to school. I really love to learn, and I think St. James was a big part of that. St. James was a big part of what made me me."
Seventh and eighth grades at Red Lick were similarly formative, as were her years at Texas High. "I've just had really good teachers and really good classes all throughout my school career," she said.
Of course, educational experiences transcend the classroom, and Anna's many extracurriculars profoundly influenced her. Between playing the clarinet in the band, competing at UIL competitions, and serving in various school clubs, she gained countless memories and immeasurable insight. It was her time writing and editing for the Tiger Times newspaper, though, that impacted her the most deeply.
"[Advisers Rebecca Potter and Clint Smith] are so great," Anna said. "They were always encouraging us to cover stuff outside of school because we wanted to be an actual news source for people, and in a lot of ways, I think we were. My first story as an editor-in-chief was a news story over the transgender bathroom bill, and we were pretty much the only high school in the nation to cover that. That was a taste of real-life journalism for me, and it was a lot of fun. My time in [the newspaper class] was definitely what made me want to be a journalist after I graduate."
So, inspired by her involvement in Texas High Publications, Anna has chosen to join The Harvard Crimson, the only daily newspaper in Cambridge and one of the most distinguished collegiate publications in the nation. Anna will undergo training her first semester and go out for staff her second. She's not too worried about the particulars, as she's learned to write, edit, and use all applicable software during her time in THS' award-winning journalism program.
In addition to the paper, Anna also hopes to join a church and campus Christian organization. "A lot of people seem to be worried that I'm going to move out of the Bible Belt and become a heathen," she laughed, "but, no, that's not the case." Additionally, as part-Choctaw, she has already gotten involved with the Native Americans at Harvard College club, or NAHC. She became friends with the members during Visitas, the new-students' weekend, and is looking ahead to upcoming projects with the group.
Despite her long list of intellectual achievements and history of academic success, Anna is a bit nervous about the rigor she will encounter at college. However, advisors at Harvard as well as her new friends have assured her that she will be fine. "One thing I heard [at Visitas] was that you're on the same level as everyone else when you get there," she said. "We're all on the same level. And nobody wants you to fail." She also finds comfort knowing that two other young women from Texarkana will be attending: Julie Miller and Caroline Hornok both grew up in the same neighborhood as Anna and will be pursuing graduate studies at Harvard this semester.
An intrinsically motivated person who's worked independently her whole life, Anna will surely find success, though she will have to shush "that imaginary audience in [my] head, that's like, 'If I screw this up, everybody is going to think I'm stupid.'" Fortunately, she has a strong support system, led by the most gracious and empowering person in her life: her mother.
"My mom has always let me be myself and has been my biggest cheerleader," Anna said. "I've never had to wonder if she was proud of me, because I've always known that she is. She has always supported me in whatever I've done, and I feel like I've become the person I am because of that support."